Latest Headlines
0
Jean-charles pigeau
Concept
Design
developpement
0
2015
2015
happy, happier, happiest 2015
0
DSl collection
 we are working on the new version of dsl collection's web side .So stay tuned…
0
source
Website design for
Source
Coatching Formation.développement personnel
Art direction
Graphic Design
developpement
+to see more click on the image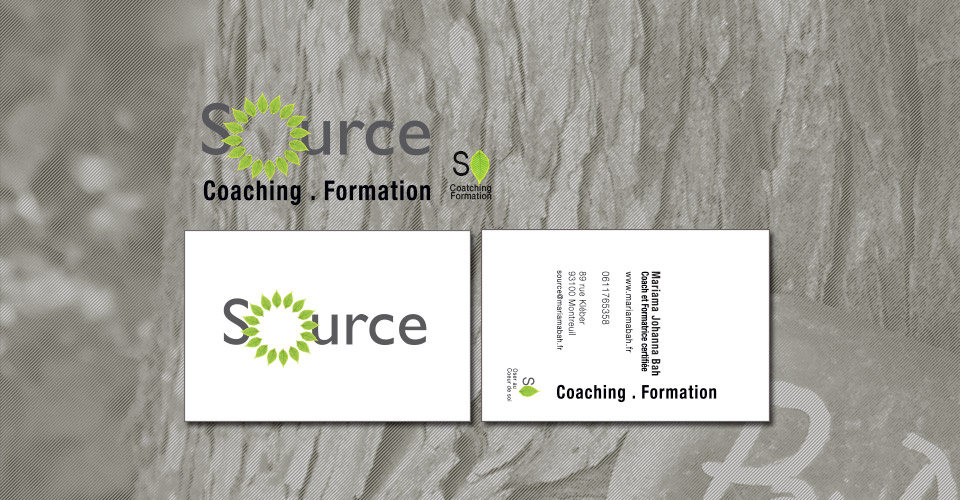 >



0
website design for Du zhen jun
0
Dsl collection
Concept
Design
developpement flash
3d
+to see more click on the image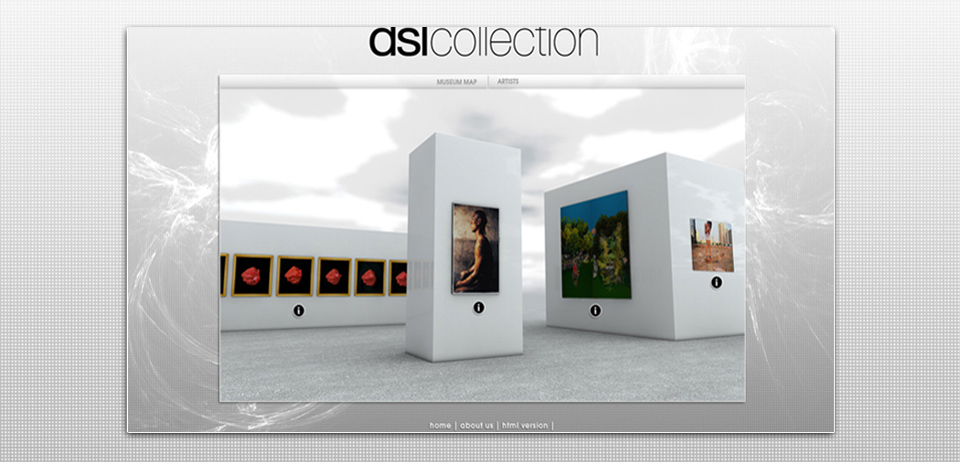 1-10 a mis au point un prototype de recherche virtuelle pour le web, administrable et légère qui apporte de nouvelles solutions révolutionnaires et novatrices pour les monstrations de contenu Ainsi, l'utilisateur entre dans un espace de communication en 3D, dans lequel il peut se promener et découvrir toutes les informations ,contenu, oeuvres en 3D real time. Le contenu de l'exposition peut être mise à jour. Cela permet à la collection DSL de créer des expositions temporaires, expositions d'artistes invités, ainsi que toutes sortes d'évènements … Une technologie qui crée une relation d'intimité exceptionnelle dans la visite avec les oeuvres






.
0
Design design
Website design for MADE FOR COME pour DECRA
0
himalaya
Website design for Himalayas art museum shanghai Museum of contemporary art
+to see more click on the image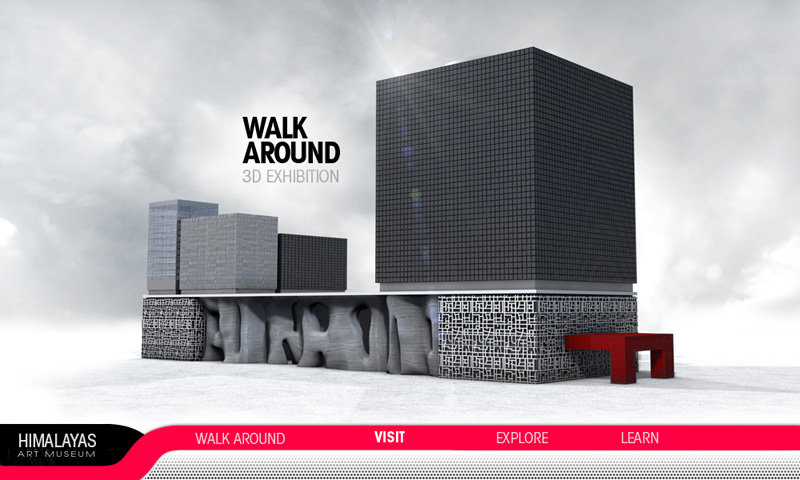 A new experience Himalayan art is life"
Life is process like this city of Shanghai ,where everything is in flux , moving, under construction …
Art is alive. Art is a process  .The website will be a process too with dynamic data.A website to share ideas and experiences .in real time ,
Making art and the creative proccess accessible to all  :
The website will be a communication tool  , creating  bridges between all  the different artists ,
the museum's technical team, the public and internet users worldwide
Not only , will it offer international visibility , but it will also connect people through the numerous tools such as blogs, a daily journal for the museum, a blog for the exhibition installation process and commentary from the artists on their works in progress , as well as a daily journal from the artists in residence.
The public will have the opportunity to share the daily life of the museum.  They will discover and participate in the areas that are usually hidden from them.A different way to explore /
a sensatory 3D visit of exhibitions :
A virtual web visit  prototype ,to bring new innovative and revolutionary solutions.
The user enters a 3D communication space, in which they can brouze and discover all the information, content and works in 3D real time. This technology creates an exceptionally intimate relationship with the works or products during the visit.